They are a lot of businesses that offer these programs for the iPhone. But you can find just a few that really function like they're expected to. Spouse traveler is the very best business that items this app. It's the absolute most functions and out agents, all the other apps. These functions include e-mail recording, call logging, text recording, and GPS location. It saves all these details right to a wood file on a pc, and maybe not on the device it self can, all you want to see this information is just a computer by having an Web connection.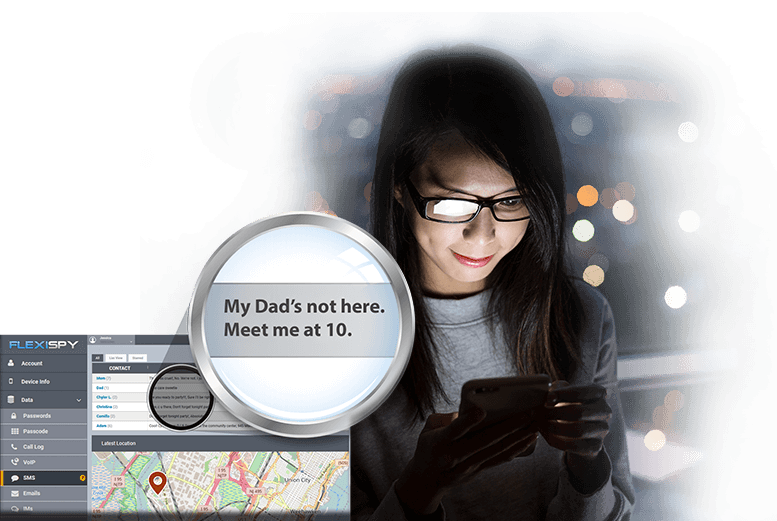 The iPhone criminal software is unknown and can't be found by the iPhone user. It operates secretly in the backdrop and directs all the info to a computer. You will be able to see most of the incoming and confident calls you will have the ability to see all the texts which come in and get effectively, along with the phone numbers. It also saves all inward and outgoing e-mail addresses. You may also be ready to see each and every e-mail.
It is now possible to acquire an iPhone spy software that'll permit monitoring of all task that happens on that iPhone. The monitoring features available include standard recording of calls and checking of texting, along with sophisticated characteristics including stay contact interception, GPS location, and the ability to study texts and e-mails. Specific iPhone connected characteristics that are within advanced iPhone traveler apps include traveler contact that enables the tracking party to listen to the surroundings of an iPhone, along with the capability to view browser records and even images taken by the iPhone that is being monitored. Another special function on the most useful and most innovative flexispy erfahrungen applications for iPhone is really a contact check that paths the contacts which are included with the phone's contact guide
Installing an iPhone criminal application is a subject of "jailbreaking" the iPhone on that the software is to be installed and then simply adding the application in exactly the same manner as a usual iPhone app is installed. While "jailbreaking," or liberating the device from a few of the internal Apple limitations, is necessary as the spy software must be fitted in a way that avoids detection, this is a very simple procedure. In reality, the whole installation of actually the absolute most completely presented iPhone software seldom requires significantly more than 15 – thirty minutes including the "jailbreaking" process.
The app then sends information to the telephone or email handle that has been selected by the average person who'll monitor the phone. There is also one model available that does not act as a conventional application, but instead allows users to acquire present as well as deleted information from an iPhone to some type of computer; this is of good use not merely for spy purposes but also to recuperate lost data. Whether an iPhone has been monitored to be able to ensure a member of staff or family member may be simply found when in an dangerous situation, or even to monitor children's utilization of numerous iPhone features, or even to gather evidence regarding worker or marital dishonesty, an iPhone spy software can take advantage of this top features of the communications unit to record and monitor all usage and activity.
There is now a new instrument for parents who desire an easy way to check their children's iPad. The application resembles any parental monitoring product for PCs, but is now available for the warm new iPad. The software is named an iPad traveler application in the media, but the software is marketed strictly as a tracking software for parents or employers. As more children obtain hands on an iPad, parents require ways to guarantee their students are not visiting websites that you have restricted, or contacting some body they shouldn't be. Having an iPad spy app, parents have a method to quickly monitor their youngsters' activity on their iPad, and then produce their own decision to intervene.